PCTI Design Team
TEFLON® SEALS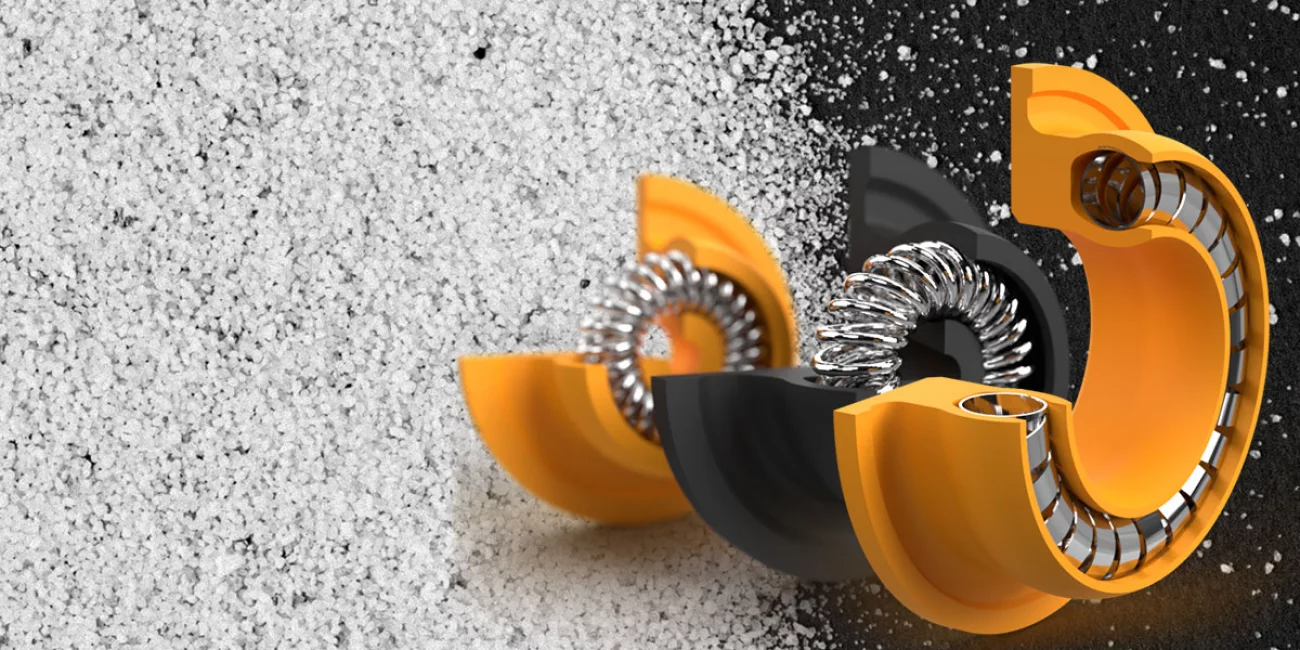 What are TEFLON® SEALS?
Seals are an integral component and design decision across a variety of engineered applications.
"Seals are everywhere. My career has provided an ever-expanding experience of new applications, seal designs and material developments which show no signs of diminishing. They are a key component of our houses, domestic appliances and vehicles while transport and virtually all industries are totally dependent on them for safe and reliable operation. They are often treated as a trivial commodity product, but the costs and consequences of a failure can be substantial."
Robert Flitney
Teflon Seals are a family of sealing solutions, utilizing Teflon and Teflon Filled variant materials, to meet demanding application requirements. Teflon has almost universal chemical resistance, the lowest coefficient of friction of any known solid material, and wide working temperature range. Considering these properties, Teflon is an excellent choice in material for high-performance seals. Teflon Seals are at home in Cryogenic Space and Aerospace applications, chemical intense biomedical and pharmaceutical applications, and even in semiconductor manufacturing and processing.
What are the Advantages of TEFLON® Seals?
Essentially Inert to All Chemicals
High Pressure Capabilities
Improved Wear and Creep Resistance
TEFLON® and Filled Teflon/PTFE Compounds
Commercial Grade Virgin PTFE

Premium Grade Virgin PTFE

Modified PTFE, TFM

Glass Fiber

Molybdenum Disulfide

Carbon Fiber

Graphite

Bronze

Ekonol® or Aromatic Polyester

Polymeric – PPS, Polyimide, Torlon®

Minerals – Mica, Wollastonite
Commercial Grade Virgin PTFE

Premium Grade Virgin PTFE

Modified PTFE, TFM
Glass Fiber

Molybdenum Disulfide

Carbon Fiber PTFE

Graphite PTFE
Bronze PTFE

Ekonol® or Aromatic Polyester

Polymeric – PPS, Polyimide, Torlon®

Minerals – Mica, Wollastonite
Spring Energized TEFLON® Seals
Helical Spring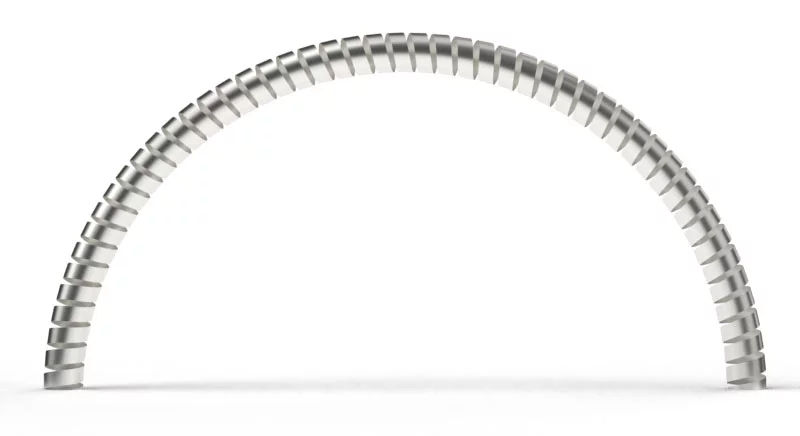 The helical spring energizer design is intended for static applications due to the high unit load. It can be used in very slow or infrequent dynamic conditions when friction and wear are secondary concerns to positive sealing.
This spring energizer design produces an evenly distributed load across each individual band. Our in-house manufacturing team maintains minimal gaps between coils. This tight spacing provides continuous load, reducing potential leak paths and failures.
Cantilevered V-Spring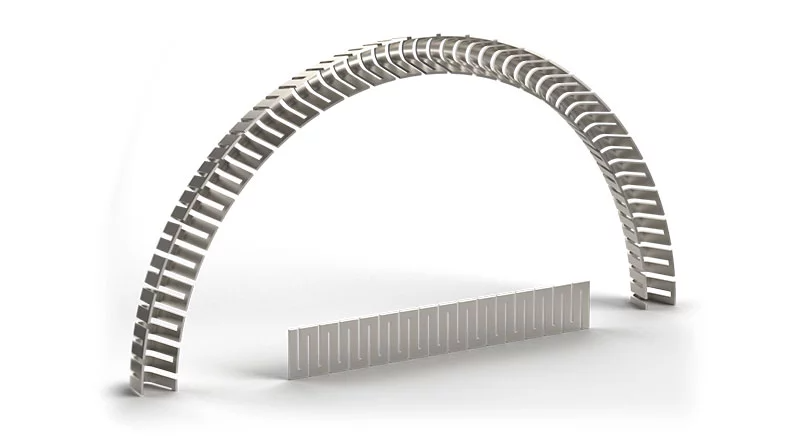 Cantilever V Spring Seals utilize a V-Shaped spring pressed into a seal jacket. At installation the Cantilevered V-Spring is compressed, pushing against the legs of the seal providing positive sealing pressure. This type of spring energizer has a linear load curve and significant deflection range.
Canted Coil Spring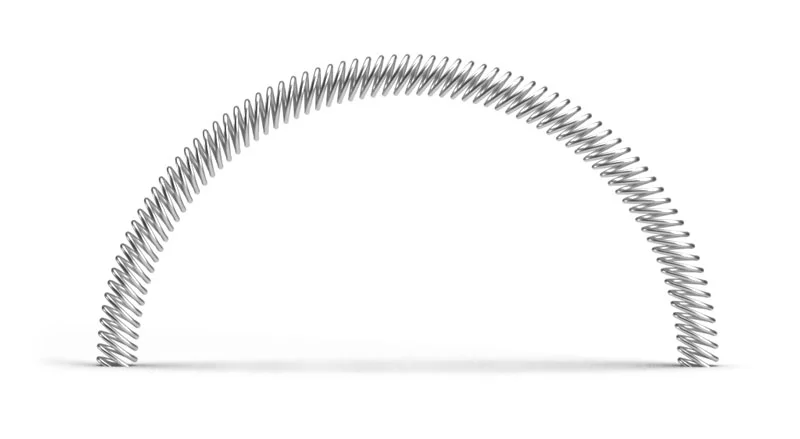 Advanced Slant Coil Springs are made from round wire which is coiled and formed into an elliptical shape on an inclined position. Unlike any other types of springs, Advanced Slant Coil Springs produce near constant spring force over a wide range of working deflection and provide outstanding stress properties and fatigue life.
TEFLON® Seal Service Types
Reciprocating Rod and Piston Seals
Packing
Rotary Shaft Seals
Gaskets
Custom/Engineered Seals
Anti-Blowout Seals, Fully Contained Seals
Face Seals
High Pressure Seals
HPHT Seals with V-Packings
Cryogenic Valve Seals
HPLC Seals
Bidirectional Seals
Sanitary Seals
Labyrinth Seals
TEFLON® Components
Back Up Rings
Piston Cups and Rings
Bearings
Gaskets
Ball Seals
AODD Pump Balls
Spacer Rings
Bushings
V-Rings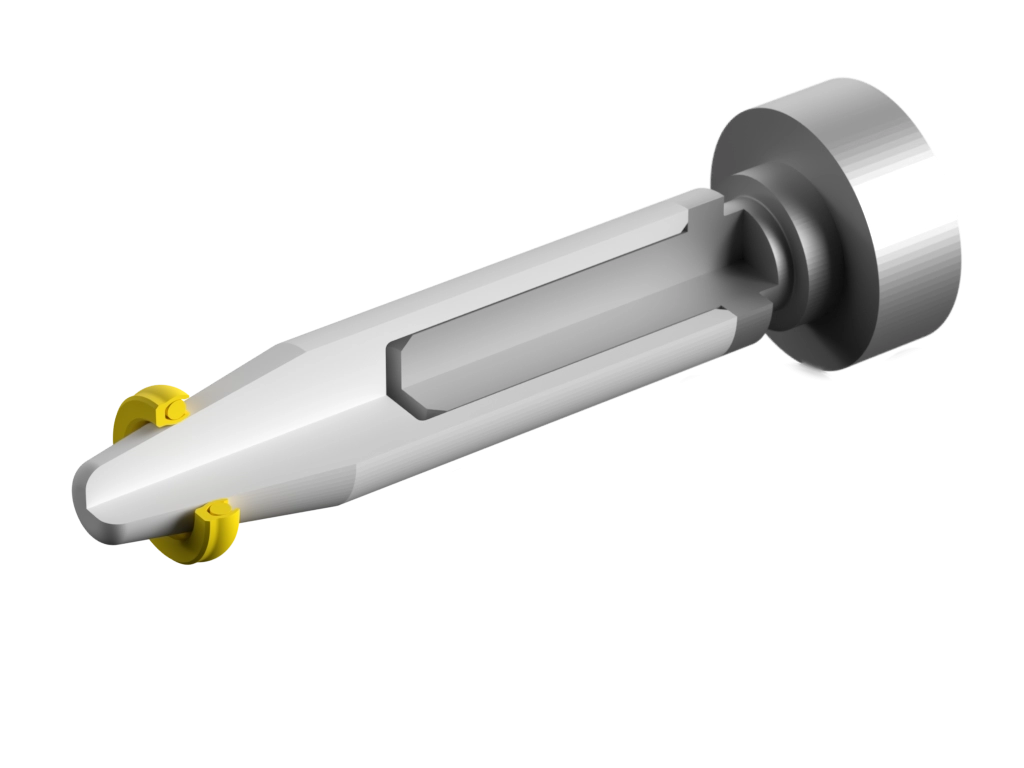 Installation Ramp for Piston Seal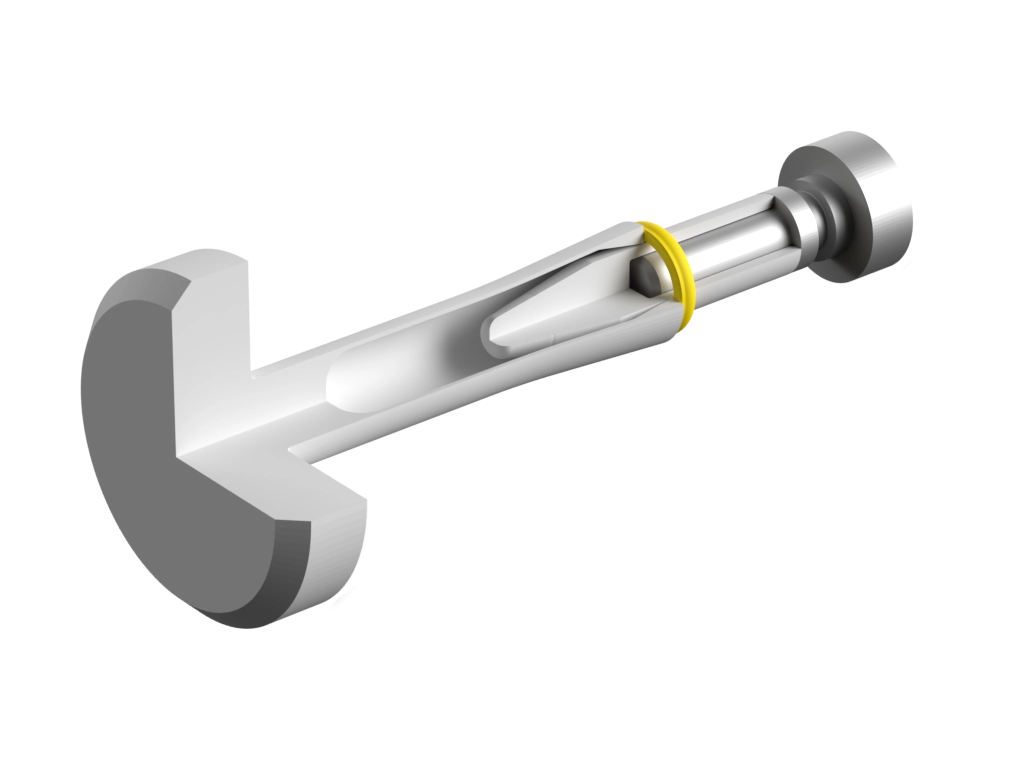 Pusher to for Seal Placement Across Ramp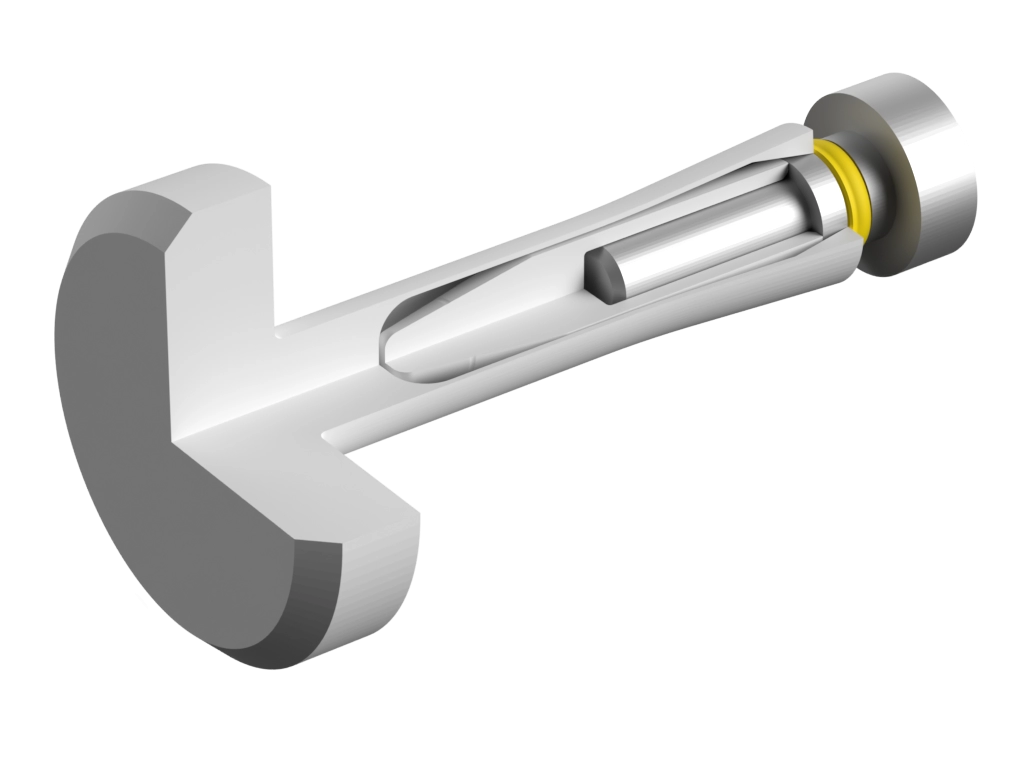 Pusher Installs Seal into Gland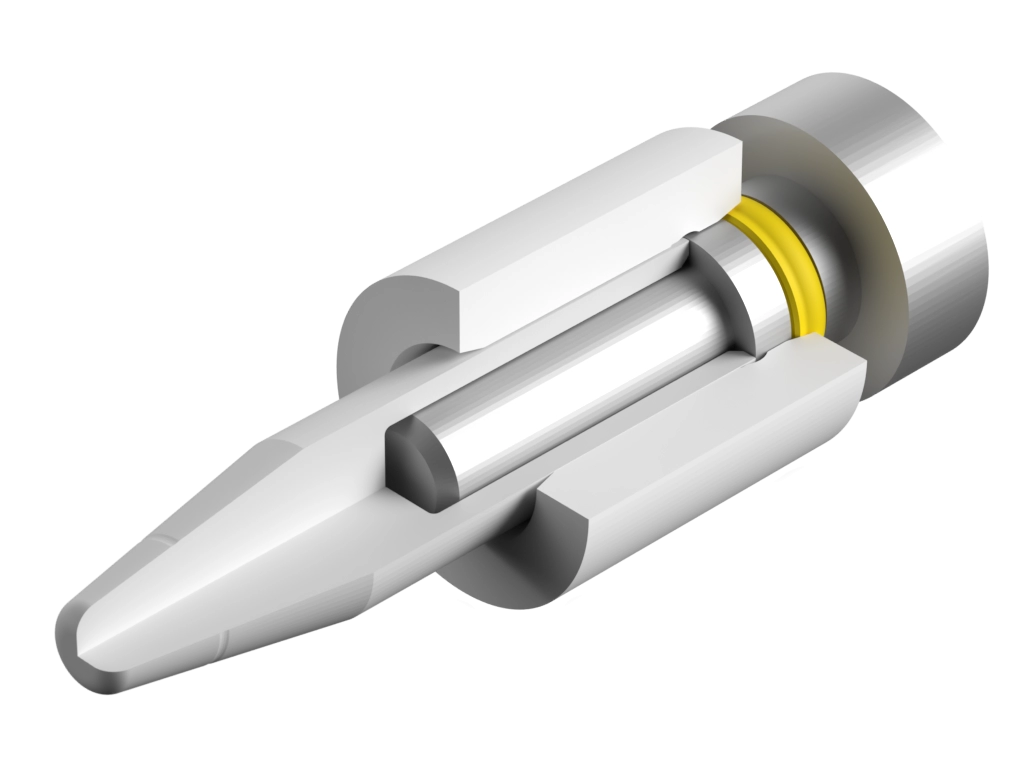 Resizer Used to Fit Seal into Gland
Typical TEFLON® Seal Applications
Industrial
Adhesive Dispensing Equipment
Compressors
Cryogenic Systems
Food Processing Pumps
Fluid Transfer Systems
Insulators
Mixers
Packagin
Vacuum Pumps
Life Sciences
HPLC/UPLC
Surgical Tools
Autoclave Pumps
Instrumentation
hematology Analyzers
Portable Oxygen Concentrators
Pharmaceutical Equipment
Aerospace
Actuators
Gearboxes
Turbine Seals
Landing Gears
Jet Engines
Oil Sumps
APUs
Rocket Engines
Launch Vehicles
Oil and Gas
Surface Drilling Equipment
Downhole Tools
Subsea and Deepwater Equipment
HPHT Environments
LWD/MWD Tools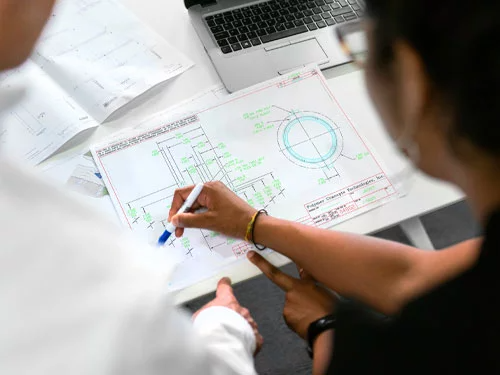 Ready to Work Together?
With 20 years of experience in designing and manufacturing sealing solutions, there are quite a few service bases we cover. For custom inquiries, questions and projects contact us here.