PCTI Design Team
CRYOGENIC SEALS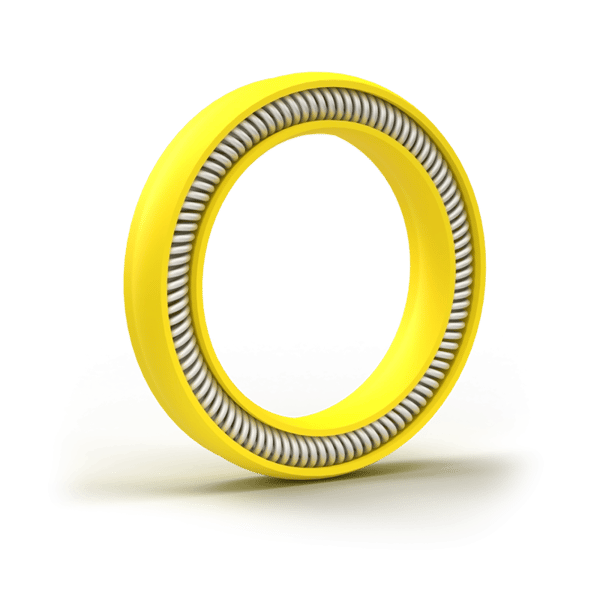 What are Cryogenic Seals?
Cryogenic seals provide sealing solutions for materials being held at cryogenic temperatures, typically with temperatures ranging from -238°F (-150°C) to temperatures as low as -460°F (273°C) . Cryogenic seals are used in many applications and industries including industrial, medical devices, life sciences, space, oil and gas, and more.
How Do Cryogenic Seals Work?
Cryogenic seals' manufacturing maintains minimal gaps between spring energizer coils. This tight spacing provides continuous load, reducing leak paths. This tight spacing, combined with high unit spring energizer load, makes these seals ideally suited for cryogenic applications.
Considerations for Effective Sealing of Cryogenic Seals
Sealing cryogenic temperatures has unique challenges with many factors influencing seal performance. Considerations are needed for hardware materials and surface finish. Polymer Concepts offers different spring energized seal solutions with choices of seal designs, jacket materials, and spring energizers. The goal is to meet critical leakage rate and seal life requirements.
Cryogenic Seal Materials
Cryogenic seals are available in materials that offer enhanced benefits to meet your particular needs and application. The common materials for cryogenic seals include:

Virgin PTFE

Modified PTFE
Cryogenic Seal Designs
Cryogenic temperatures (80K) cause polymers to shrink and become hard, brittle and stiff. Various seal designs can be proposed with different sealing lip profiles depending on the hardware, operating conditions, and other specific requirements. Typically, high spring loads are used for cryogenic applications to overcome material coefficient of thermal expansion (CTE) and provide improved sealing. It is very important that seals meet very low leakage requirements. Seals which exceed the leakage requirement can scrub or delay a launch which was experienced in 2022 SLS Program. Reliability is very important, as these seals are experiencing more seals than in the past as the industry transitions to multiple reusable launch systems.
Face Seals
Face seals are normally designed for static or slow rotary use with internal or external. Virgin PTFE and/or Modified PTFE are typically used due to outstanding cryogenic properties. Our high force helical spring is used for improved sealability.
Radial Seals
Radial seals are designed for static or dynamic use. In dynamic use, the spring force needs to be determined for the right combination of friction and sealability. Surface finish and seal jacket material choice are important for control of friction and seal wear.
Custom Profile Seals
Custom seal profiles are designed for static or dynamic use. Custom profile geometry for ball valves, check valves, or other products. Fully contained seal designs, anti-blowout, or added features using metal components will help control shrinkage and friction.
Energizers
Our helical spring is normally used for high spring force. Depending on leakage performance requirements, V-spring or full contact spring can be used. Elgiloy® material is commonly used, which has a unique combination of very high mechanical properties at cryogenic temps with excellent corrosion and fatigue resistance.
Cleaning
We can provide cleaning service from using Simple Green to the industry LOX IEST-STD.
Polymer Concept's Cryogenic Seals
Cryogenic Seal Applications
Cryogenic seals are an ideal choice for sealing applications across a variety of industries, including:
Industrial
Cryogenic Systems
Food Processing Pumps
Food processing Valves


Medical Device & Life Sciences
LN2 storage equipment
Valves


Aerospace
Cryogenic Valves
Transfer lines
Tanks
Quick disconnects
Pumps


Oil & Gas
Pumps
Valves
Transfer Lines
Loading Arms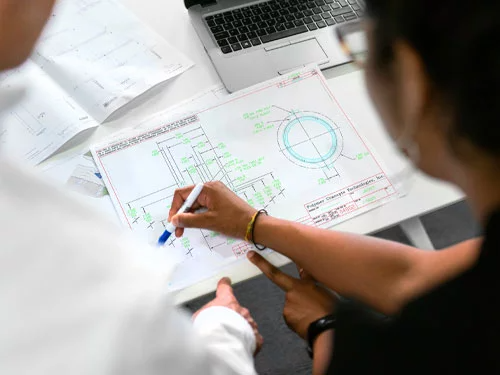 Ready to Work With the Industry-Leading Cryogenic Seal Manufacturer?
Your Polymer Concepts team is here to help.
Whether you have a sales inquiry, need some customer support, would like engineering feedback, or have something to share with marketing, Polymer Concepts is here for you.
Contact us through the web form and we will happily respond to your questions or comments. You are also welcome to call us for a quicker response at 760.240.4999. We look forward to hearing from you!