PCTI Design Team
ROTARY SEALS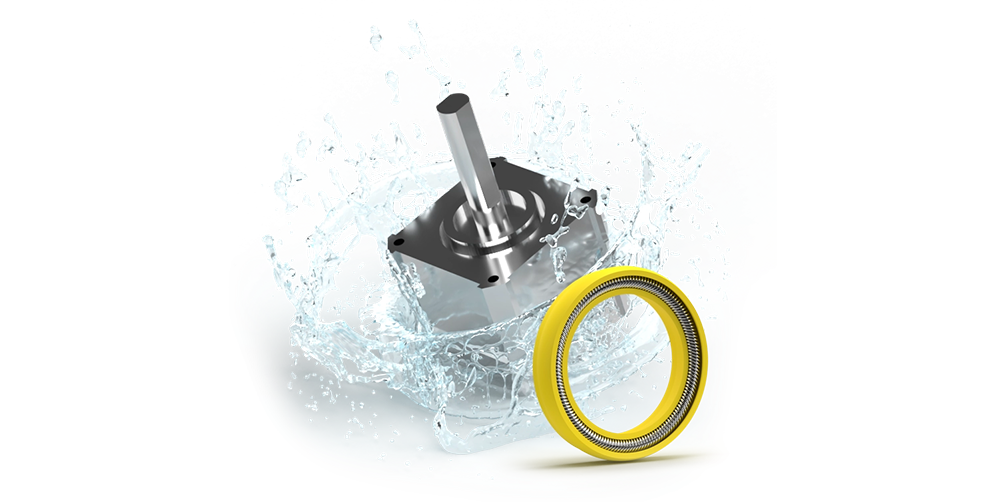 What are Rotary Seals?
Rotary seals are seals that are used in rotary or oscillating applications. Their main purpose it to protect the bearing or an electrical motor that is used to support the shaft in rotating applications. The seal prevents the lubrication media from escaping for bearings and protect an electrical motor from liquid intrusion. The seal increases the overall service life of the equipment. The rotary seals are machined from proven profile designs to any metric or imperial diameter.
How do Rotary Seals Work?
Rotary seals are used to close the gap between stationary and rotating system components. They work by sealing the system lubricant in—typically either oil or grease—between the lip and shaft. Simultaneously, rotary seals prevent leaks and contamination by excluding dust and liquid contaminates that will damage the lubricant or the equipment. The seal's ability to protect the lubricant while excluding contaminates increases the service life of the equipment. Our PTFE rotary seals can be used in dry environments where no lubrication is available. We suggest that you contact us to discuss the effect of surface speed and pressure on seal jacket material and design.
Benefits of Rotary Seals
Some key benefits of rotary seals include:
Protects Bearing or Electrical Motor
Tolerant to a Wide Range of Temperatures
High Surface Speed Applications
Reliable Sealing in Dry Environments
Rotary Seal Selection Considerations
When selecting and designing a rotary seal for its intended application, consider the following:
Surface Speed (define RPM multiplied by circumference)

Pressure

Hardness of Dynamic Material Interface

Surface Finish of Dynamic Material Interface

Shaft Dynamic Runout

Temperature (operating, minimum and maximum)

Coefficient of Thermal Expansion (CTE)

Media

Lubrication (hydrodynamic boundary layer)

Duty Cycle
Rotary Seal Applications
Rotary seals are an ideal choice for sealing applications across a variety of industries, including:
Industrial
Adhesive Dispensing Equipment
Compressors
Cryogenic Systems
Food Processing Pumps
Fluid Transfer Systems
Insulators
Mixers
Robotics
Vacuum Pumps


Medical Device & Life Sciences
HPLC/UPLC
Surgical Tools
Autoclave Equipment
Instrumentation
Hematology Analyzers
Oxygen Concentrators
Pharmaceutical Equipment


Aerospace
Actuators
Gearboxes
Turbine Engines
Landing Gears
Fuel Systems
APUs
Cryogenic Valves


Oil & Gas
Surface Drilling Equipment
Downhole Tools
Pumps and Valves
Subsea and Deepwater Equipment
HPHT Environments
LWD/MWD Tools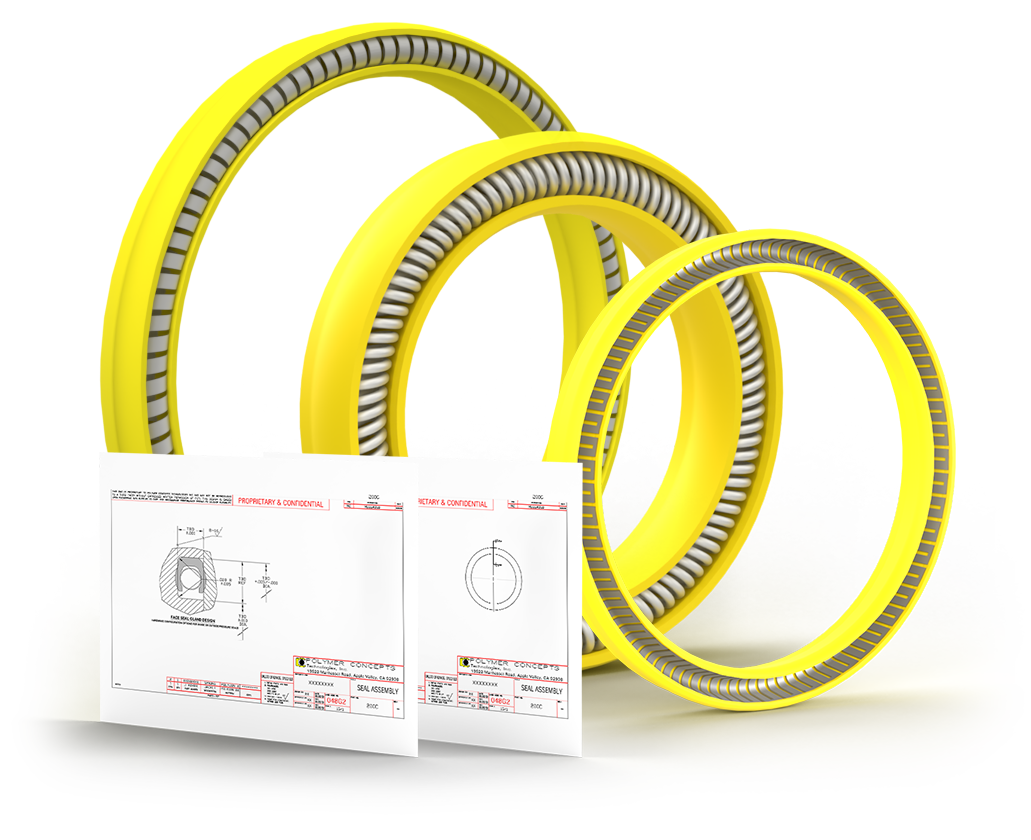 Ready to Work With the Industry-Leading Rotary Seal Manufacturer?
Your Polymer Concepts team is here to help.
Whether you have a sales inquiry, need some customer support, would like engineering feedback, or have something to share with marketing, Polymer Concepts is here for you.

Contact us through the web form and we will happily respond to your questions or comments. You are also welcome to call us for a quicker response at 760.240.4999. We look forward to hearing from you!