PCTI Design Team
UHMWPE/UHMW SEALS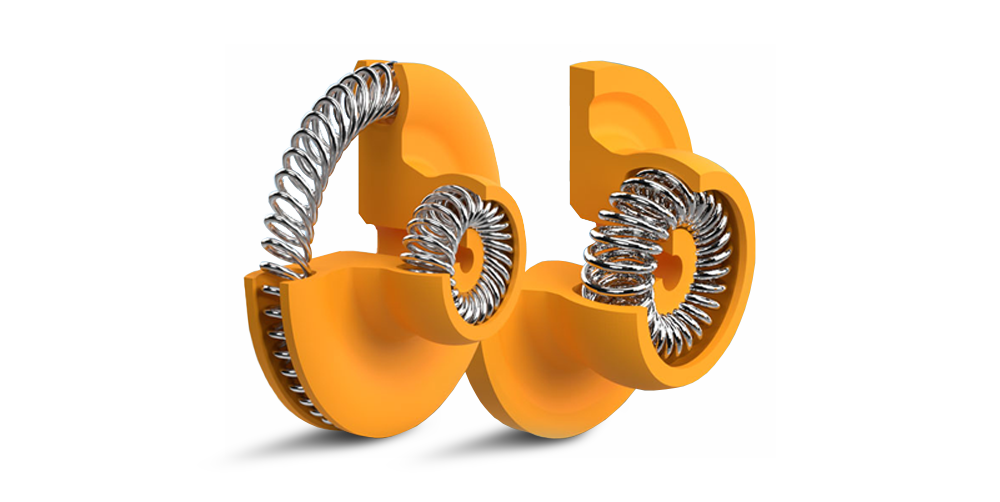 What are UHMWPE Seals?
Ultra-High Molecular Weight Polyethylene (UHMWPE) is an extremely durable thermoplastic polymer. As part of the Polyethylene (PE) family, UHMWPE has a high resistance to chemicals, very low moisture absorption, impact strength, excellent abrasion, and wear resistance than other plastic polymers. UHMWPE is commonly used in sealing applications for a variety of industries including aerospace, oil and gas, life sciences, food and beverage and more.
Key Material Properties & UHMWPE Seal Temperature Range
UHMWPE has outstanding properties that present remarkable chemical and abrasion resistance features. Here are some key material properties of UHMWPE:
Material Code

Description

Color

Temperature Range,°F [°C]

Tensile Strength, PSI [MPa]

Polycon 08

Formulated UHMWPE

Gold

-450 [-268]

180 [82]

5850[40]

Polycon 24

UHMWPE

White

-240 [-150]

180 [82]

5800[40]

Polycon 24

UHMWPE

Gold

-240 [-150]

180 [82]

4000[28]
Benefits of UHMWPE Seals
UHMWPE seals can be found in nearly every industry, performing where other plastic polymers may fall short. Some key benefits of UHMWPE seals include:
UHMWPE Seal Material Variations & Grades
UHMWPE is available in a variety of grades that offer enhanced benefits to meet your particular needs and application. Some typical UHMWPE grades include:
UHMWPE – Gold

UHMWPE – Blue

Virgin UHMWPE (Unfilled) – White
Common UHMWPE Seal Types
Some common UHMWPE seal types include:

⦁ Reciprocating Seals
⦁ Rotary Shaft Seals
⦁ Piston Seals
UHMWPE Seal Applications
UHMWPE is an excellent material choice for sealing applications that require better abrasion resistance.
Industrial
⦁ Compressors
⦁ Food Processing Pumps
⦁ Fluid Transfer Systems
⦁ Insulators
⦁ Mixers
⦁ Packaging
⦁ Vacuum Pumps



Life Sciences
⦁ HPLC/UHPLC
⦁ Surgical Tools
⦁ Autoclave Pumps
⦁ Instrumentation
⦁ Hematology Analyzers
⦁ Portable Oxygen Concentrators
⦁ Pharmaceutical Equipment

Oil & Gas
⦁ Surface Drilling Equipment
⦁ Downhole Tools
⦁ Subsea and Deepwater Equipment
⦁ HPHT Environments
⦁ LWD/MWD Tools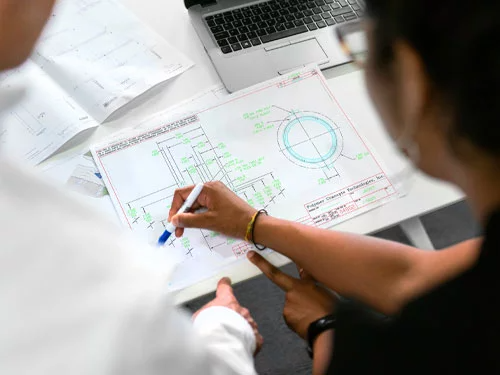 Ready to Work With the Industry-Leading UHMWPE Seal Manufacturer?
Your Polymer Concepts team is here to help.
Whether you have a sales inquiry, need some customer support, would like engineering feedback, or have something to share with marketing, Polymer Concepts is here for you.
Contact us through the web form and we will happily respond to your questions or comments. You are also welcome to call us for a quicker response at 760.240.4999. We look forward to hearing from you!