PCTI Design Team
PEEK SEALS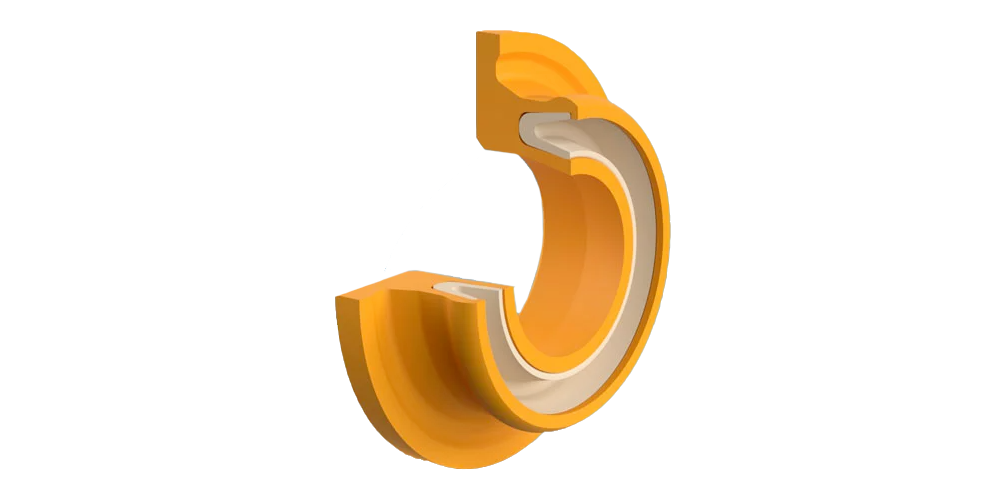 What are PEEK Seals, Bearings, & Backup Rings?
Polyether ether ketone (PEEK) is an organic thermoplastic polymer. As one of the most popular thermoplastics on the market, PEEK has a unique chemical structure that makes it incredibly strong and stable even under the harshest environments. Due to its strength and superior properties, it is commonly used in sealing applications across numerous industries.
Key Material Properties & PEEK Seal Temperature Range
PEEK has outstanding properties that present remarkable thermal, mechanical, and chemical resistance features. Here are some key material properties of PEEK:
Material Code

Description

Color

Temperature Range,°F [°C]

Tensile Strength, PSI [MPa]

Material Data Sheets

Polycon 25

Virgin PEEK

Tan

-346 [-210]

600 [315]

15850 [109]

* The information contained herein are typical values which falls within the normal range of properties. All information are intended for reference and comparison purposes only as general guideline for use at user discretion. They should not be used as a basis for design specifications or quality control. Polymer Concepts do not guarantee for results obtained with respect to the products.
Benefits of PEEK Seals, Bearings, & Backup Rings
PEEK seals can be found in nearly every industry, performing where other plastic polymers may fall short. Some key benefits of PEEK seals include:
High Temperature Resistance
Superior Tensile Strength
Excellent Electrical Properties
Superior Creep Resistance
Excellent Fatigue & Stress Crack Resistance
PEEK Seal Material Variations & Grades
PEEK is available in a variety of grades that offer enhanced benefits to meet your particular needs and application. Some typical PEEK grades include:
Virgin PEEK (Unfilled)

Glass Filled PEEK

Carbon Filled PEEK

Carbon Fiber Filled PEEK
Common PEEK Seal Types
Some common PEEK seal types include:
Piston Ring Seals
Ball Valve Seals
Rotary Shaft Seals
Ball and Butterfly Valve Seats
Backup Rings
Bearing and Bushings
PEEK Seal Applications
PEEK is an excellent material choice for sealing applications that require superior thermal, chemical, and mechanical properties.
Industrial
Adhesive Dispensing Equipment
Compressors
Cryogenic Systems
Food Processing Pumps
Fluid Transfer Systems
Insulators
Mixers

Robotics

Vacuum Pumps
Medical Device & Life Sciences
HPLC/UPLC
Surgical Tools
Autoclave

Equipment

Instrumentation
Hematology Analyzers
Oxygen Concentrators
Pharmaceutical Equipment
Aerospace
Actuators
Gearboxes
Turbine Engines
Landing Gears

Fuel Systems

Quick Disconnects

APUs

Cryogenic Valves
Oil & Gas
Surface Drilling Equipment
Downhole Tools

Pumps and Valves

Subsea and Deepwater Equipment
HPHT Environments
LWD/MWD Tools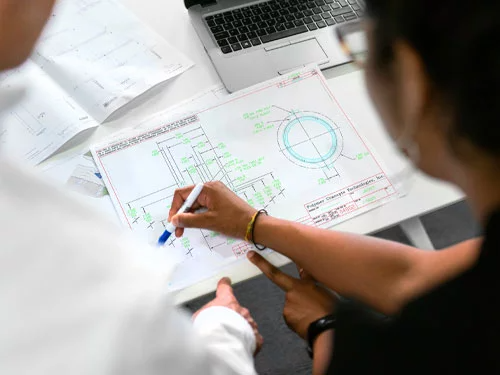 Ready to Work With the Industry-Leading PEEK Seal Manufacturer?
Your Polymer Concepts team is here to help.
Whether you have a sales inquiry, need some customer support, would like engineering feedback, or have something to share with marketing, Polymer Concepts is here for you.
Contact us through the web form and we will happily respond to your questions or comments. You are also welcome to call us for a quicker response at 760.240.4999. We look forward to hearing from you!